A gale low over the northeastern Gulf of Mexico will move slowly east bringing beneficial rains to drought-stricken areas of the central and eastern Gulf Coast. A secondary low center will form along the Florida East Coast early Thursday and will produce some heavy rainfall in southeast Florida from West Palm Beach and Fort Lauderdale down through Miami and Homestead. In addition, strong to gale force winds are likely with seas building 3-5 meters (10-16 Feet) north of the developing secondary low center Thursday.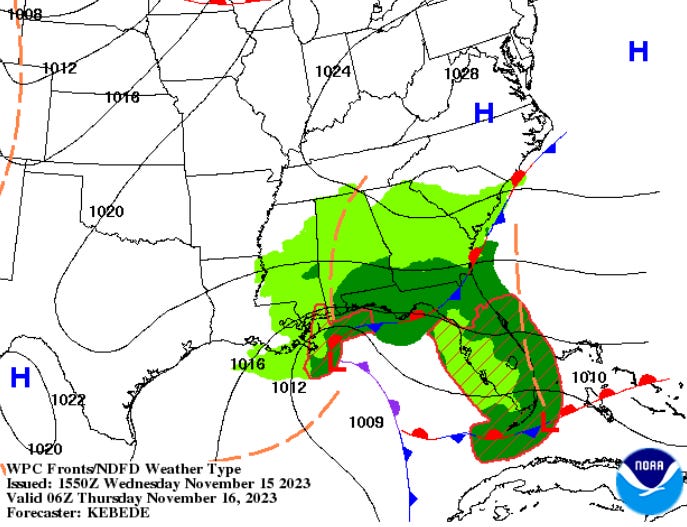 NOAA WPC Surface Forecast Wednesday Night
Extremely heavy rainfall rates are possible which may approach or exceed 2 to 3 inches per hour and may produce rainfall totals upwards of 3 to 6 inches with some isolated max amounts approaching 10 inches.
NOAA NWS 24 Hour Rainfall Forecast